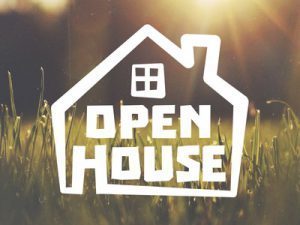 Fisher Jr/Sr High School Open House Aug. 29, 6:30 pm!!!
Jon Kelly
Monday, August 19, 2019
Dear Parents and Guardians:
You are formally invited to attend our Open House which will be held Thursday, August 29, 2019. The program begins at 6:30pm in the High School Gymnasium. The purpose of our Open House is to explain our school programs and expectations as well as provide an opportunity for you to meet your student's faculty and staff. Classroom expectations are clearly communicated to students during the first week of school and posted in the teacher's syllabus. You will have the opportunity to walk through your son's/daughter's course schedule. Please refer to teacherease for their schedule or ask the office for a copy of their schedule upon your arrival.
Our goal is to provide you with information regarding how you can best assist your student in their school experience and how we can all work together to ensure that all students leave Fisher Jr/Sr High prepared for college and the work force. Research clearly indicates that a strong family-school partnership is one of the most critical factors in student success. At Fisher Jr/Sr High School we value your role as the parent and hope that you will commit to working with us to ensure that all students have a positive and successful Jr/Sr high school experience.
I look forward to seeing all of you at our Open House on August 29th. Please contact the school office at 897-1225 if you have questions regarding this event. Additionally, refreshments will be provided by our PTO directly following the Open House!
Sincerely,
Jon Kelly
Principal