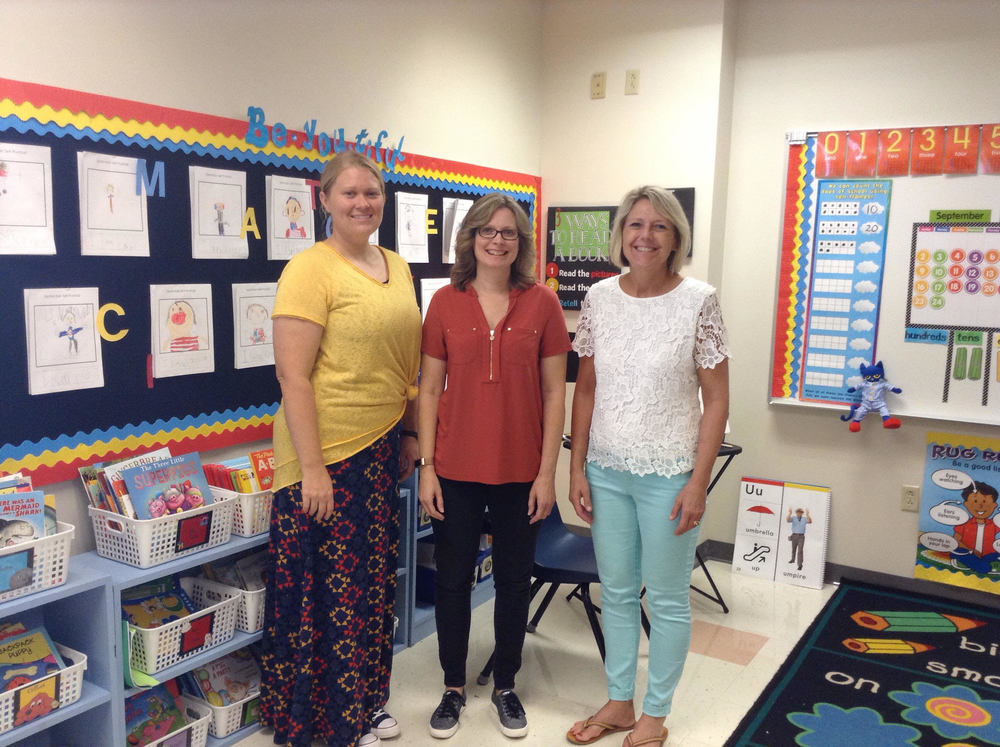 Welcome New Teachers in the K-2 Wing
Rachel Aupperle
Tuesday, October 02, 2018
Fisher Grade School gladly welcomes several new teachers to our building.
In kindergarten, Robin Holmes, a Mahomet resident, is teaching our third section. She grew up in Cissna Park and graduated from Trinity College in Deerfield. So far, she loves Fisher Grade School! According to Mrs. Holmes, "everyone is so friendly and has helped me in any way!! I have a high school helper, Cameron, which is wonderful! I am blessed to have her every day! I also have an amazing class of Kindergarten students that I get to spend every day with!"
An interesting fact about Mrs. Holmes is that she loves spending time with her children and she recently ran a 10K with her daughters for her 50th birthday.
Stepping into a second grade position is Mrs. Sarah Coulter. She grew up in Charleston and attended EIU.
Mrs. Coulter finds FGS to be a ". . . welcoming and supportive community to both work and live in." She looks forward to what the future holds. When Mrs. Coulter is not working in her classroom, she enjoys spending time with her family, being outdoors and volunteering in the community.
We would also like to welcome Mrs. Lisa Morgan, who is our new Reading Specialist.
She grew up in the Chicago suburbs and currently lives in Mahomet. Mrs. Morgan has previously taught in North Carolina and in Illinois.
Mrs. Morgan has two Master's degrees in Special Education and Reading. She has really enjoyed teaching at Fisher Grade School. She thinks the facility is beautiful, the students are wonderful, and the grade school staff is very welcoming and extremely helpful. She really appreciates the short drive to and from work every day too!