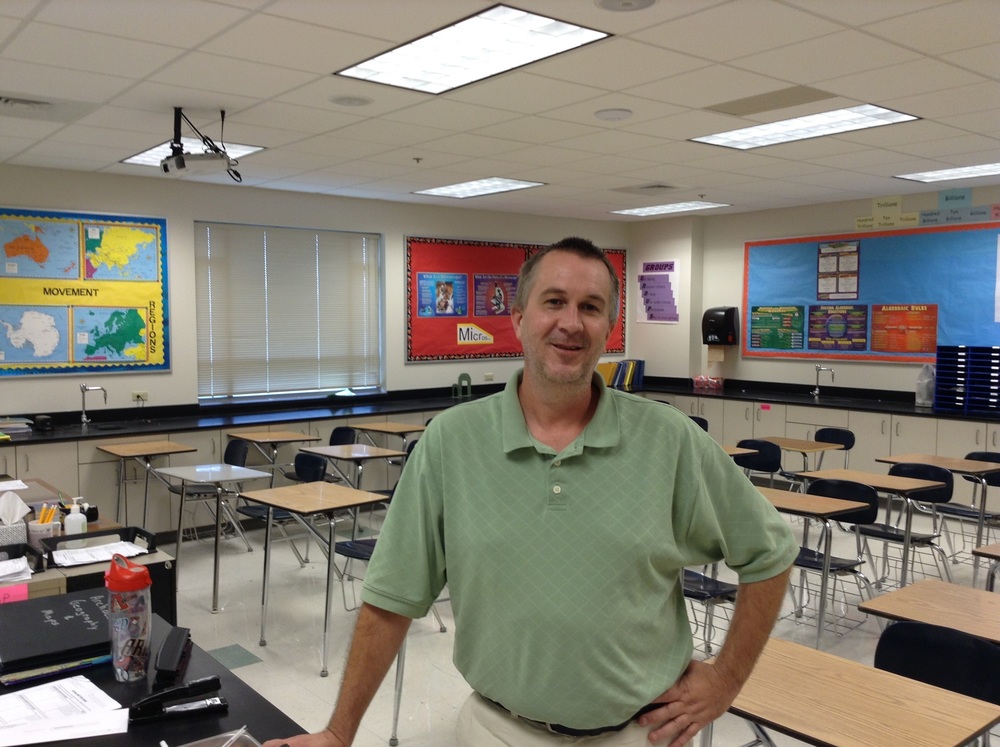 Teacher Feature: Dan Pentti
Kathy Brake
Tuesday, October 02, 2018
Dan Pentti is certainly no stranger to the halls of Fisher Grade School but he is taking on a little different role this year. He has worked as a teacher aide at Fisher Grade School for the past 5 years, but is now teaching 6th grade math/science.
Dan grew up in a small town in the Upper Peninsula of Michigan. He received his undergraduate degree at Northwest College in St. Paul Minnesota and then went on to receive his Master's at Northern Arizona University.
Dan loves school and plans to teach until he dies or retires, whichever comes first. His favorite thing about teaching is the "Aha Moment", seeing the' light bulb' go off for a student. He especially enjoys teaching in Fisher for the sense of community. Fisher is a small town and has minimal change which allows teachers to see progress in the students they serve.
In his spare time, Dan enjoys spending time with his three girls, travelling, and enjoying the outdoors. He especially enjoys the company of others.