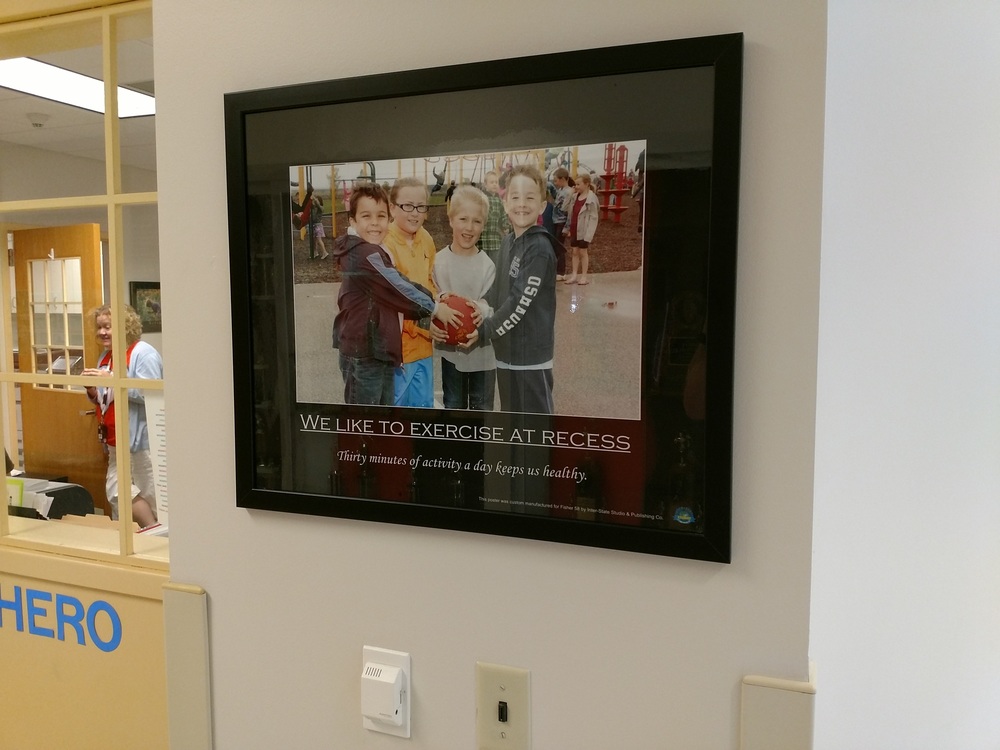 Positive Messages Article
Jim Moxley
Tuesday, October 02, 2018
Now trending in schools: Positive messages
This is just an excerpt from an article in the News Gazette. You can go on-line to read the whole article.
Sun, 09/23/2018 - 7:00am | Noelle McGee
And a few years ago, Fisher Elementary Principal Jim Moxley worked with Inter-State Studio to create 15 or so character education posters, featuring some of the students at the time.
Their messages, which were framed and hung throughout the building, reinforce the school's three "Rs" — be respectful, be responsible and be ready — promote anti-bullying and practicing healthy lifestyle habits.
For example, one, shows a sad girl standing at her locker while two more whisper behind her. Its message: "Stop Bullying! It isn't BIG to make others feel SMALL." Another titled, "We like to Exercise at Recess," shows four boys holding a kickball on the playground. Its message: "Thirty minutes of activity a day keeps us healthy."
"We're constantly trying to teach kids how to treat each other ... and how they can grow healthy bodies," Moxley said. "They have been a good learning tool."