HS Scholastic Bowl Varsity Fisher 260 vs. Dee-Mack 60 Fisher 180 vs. EPG 190 JV Fisher 210 vs. Dee-Mack 130 Fisher 160 vs. EPG 370

A huge congratulations to our Grit & Gratitude January Students of the Month!! K - Ellis Lyons 1st - Lanie Penn 2nd - June Stalter 3rd - Mason Drollinger 4th - Ariyah Brown 5th - Lilly Graham 6th - Lila Stauffer GRIT - courage and determination even when something is hard GRATITUDE - showing thankfulness for someone who has helped you These students have shown a great deal of GRIT or GRATITUDE. At FGS, we believe these two traits are crucial to success inside and outside of the classroom. Shoutout to these special students for modeling those characteristics this past month! #FisherFam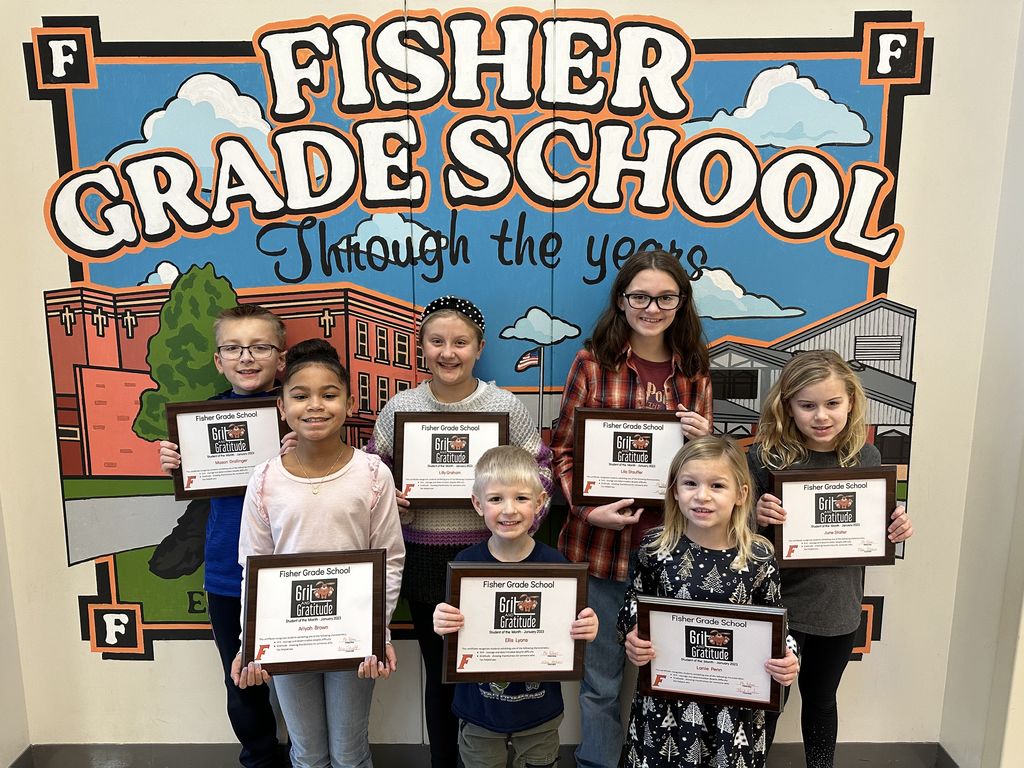 The Fisher Junior High "Nightmare After Christmas" Dance was a hit! We have some talented dancing Bunnies!!!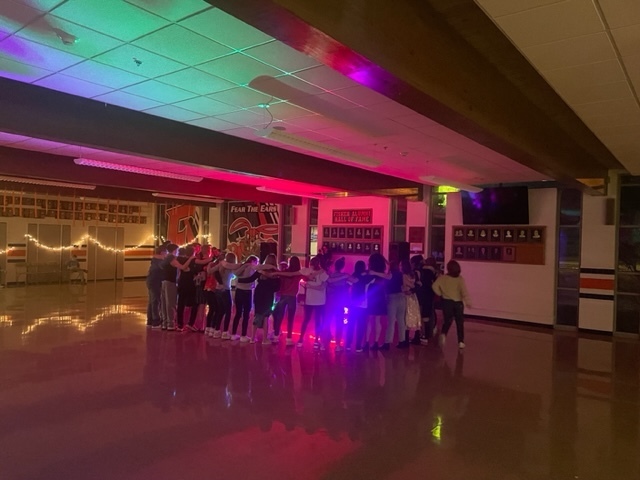 Fisher Jr./Sr. High School and Fisher area Churches are pairing up on Friday, February 3rd during the home boy's basketball game to raise awareness for homelessness in Champaign county. Students will be outside before the JV and varsity games collecting monetary donations and used cold weather gear (blankets, jackets, hats). All proceeds collected will be donated to C-U at Home. Also during the game, there will be tickets available for 50/50 raffle drawing. Half of the proceeds will go to one lucky ticket buyer and half will go C-U at Home. After the game there will be a brief presentation to raise awareness in Champaign County; snacks will be provided! For more information or to donate directly, please visit:
https://www.cuathome.us/
HS Varsity Scholastic Bowl is still undefeated! Fisher 310 vs. Lexington 90 Fisher 240 vs. Ridgeview 40 Junior Varsity Fisher 130 vs. Lexington 230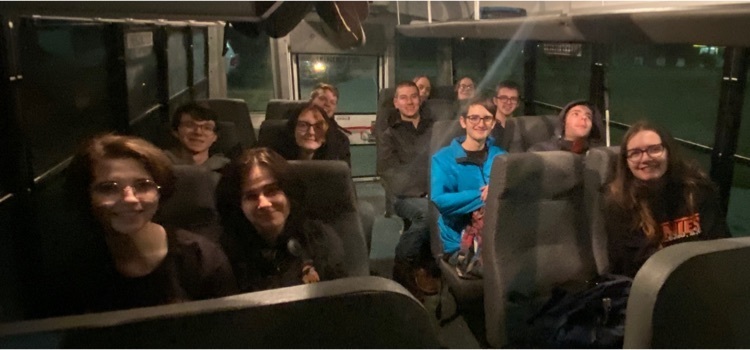 Physical Science Acids & Bases Lab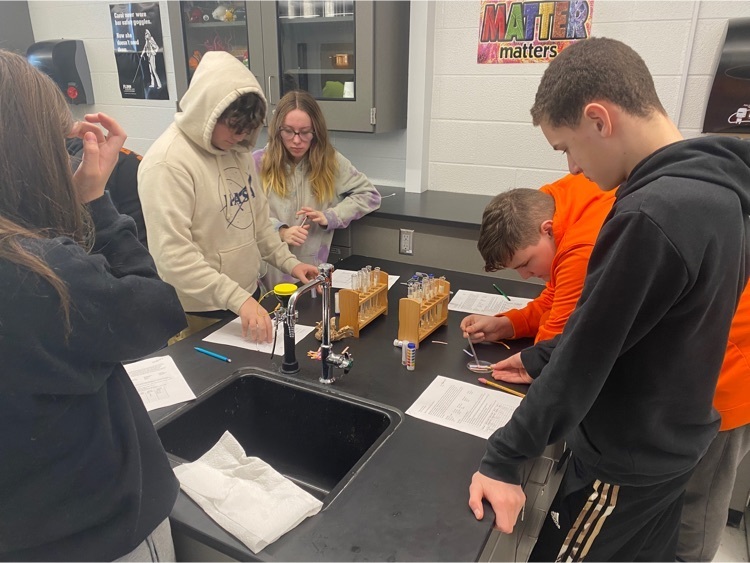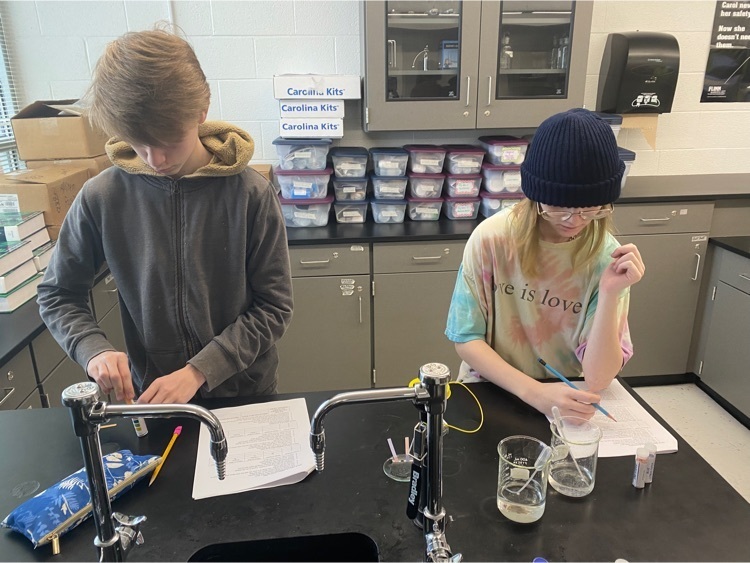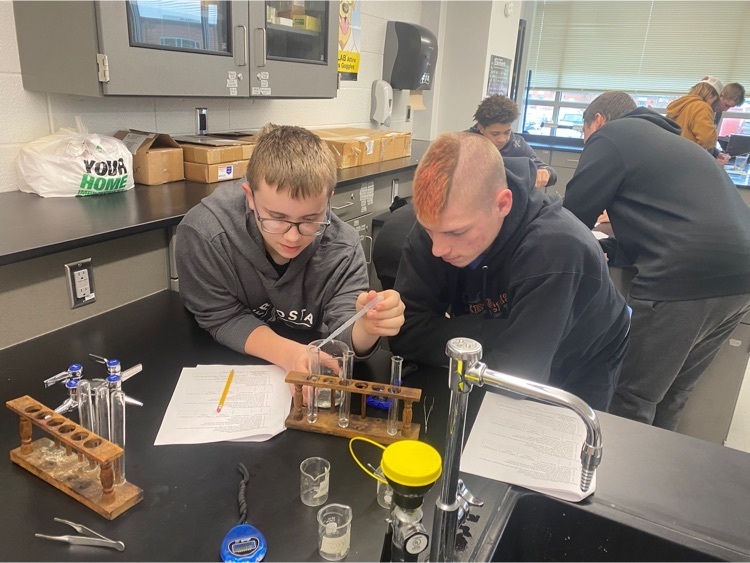 Our school is headed to the National Parks (Bryce Canyon, Grand Canyon, and Zion) next summer!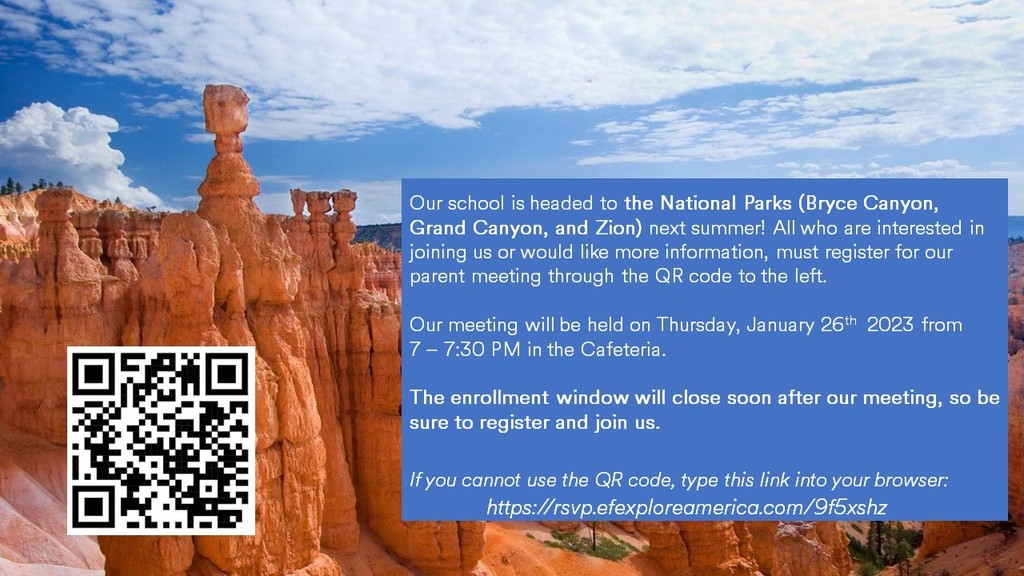 Good luck this week Bunnies!!!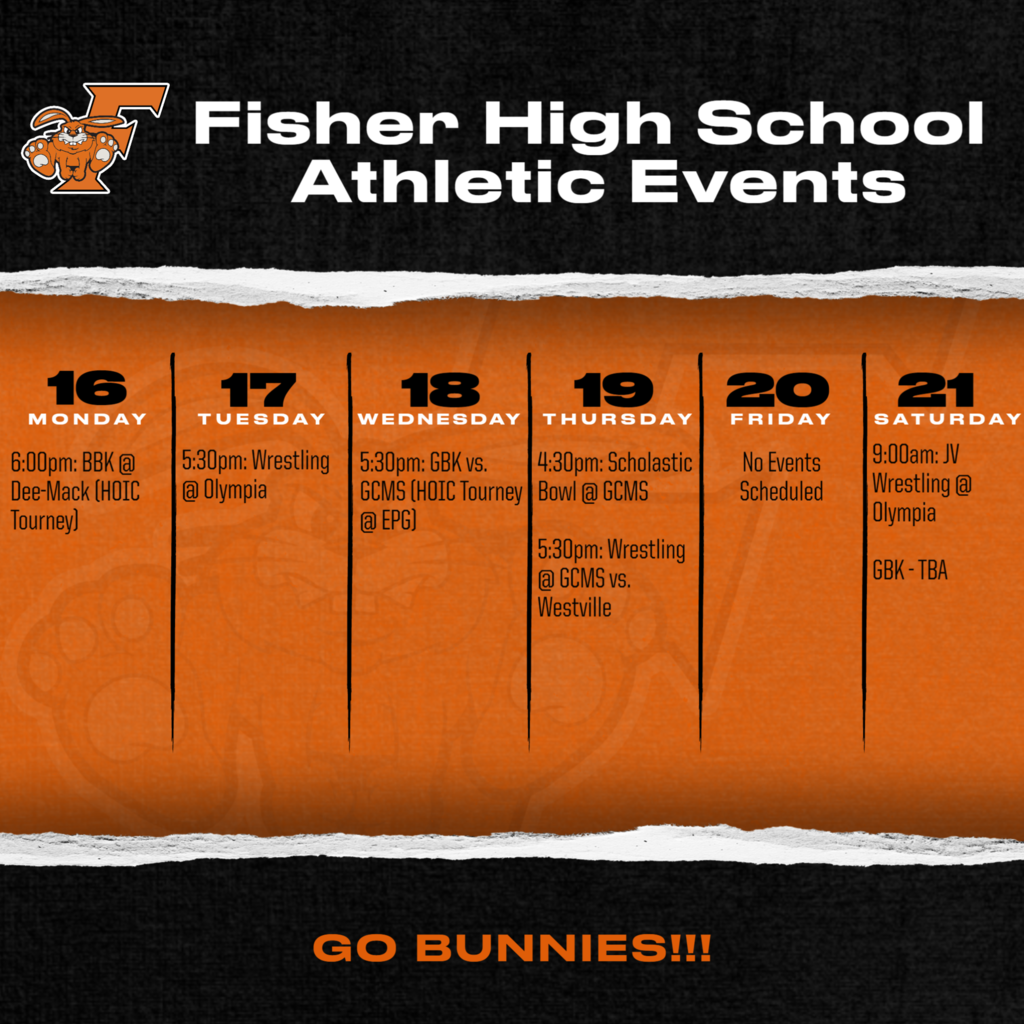 Fisher High School students participating in The Polar Plunge, which raises money for the Special Olympics in Illinois, will be selling Krispy Kreme donuts through Thursday, January 26th. Please help us in supporting this great cause.

Congratulations to the HS Scholastic Bowl team on their wins tonight. Varsity Fisher 240 vs. Tri-Valley 180 and Fisher 190 vs. LeRoy 50 JV Fisher 170 vs. Tri-Valley 270 Fisher 140 vs. LeRoy 150 Great start to the season!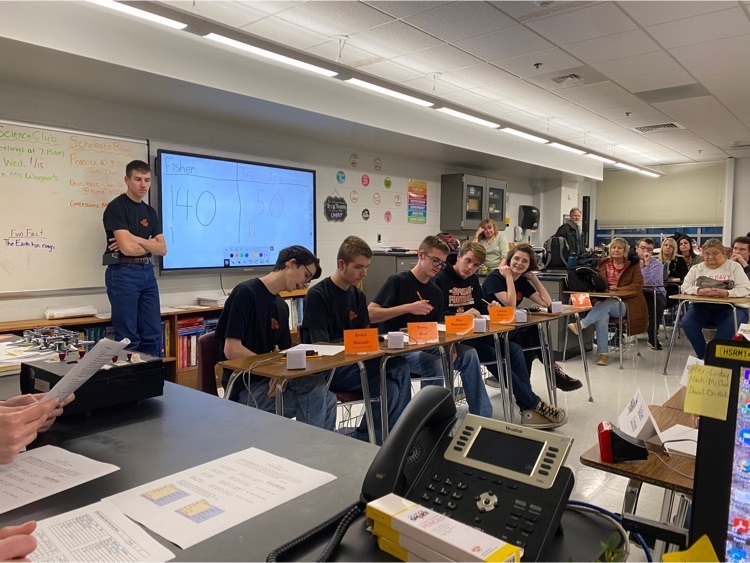 Come out support our Lady Bunnies tonight!!!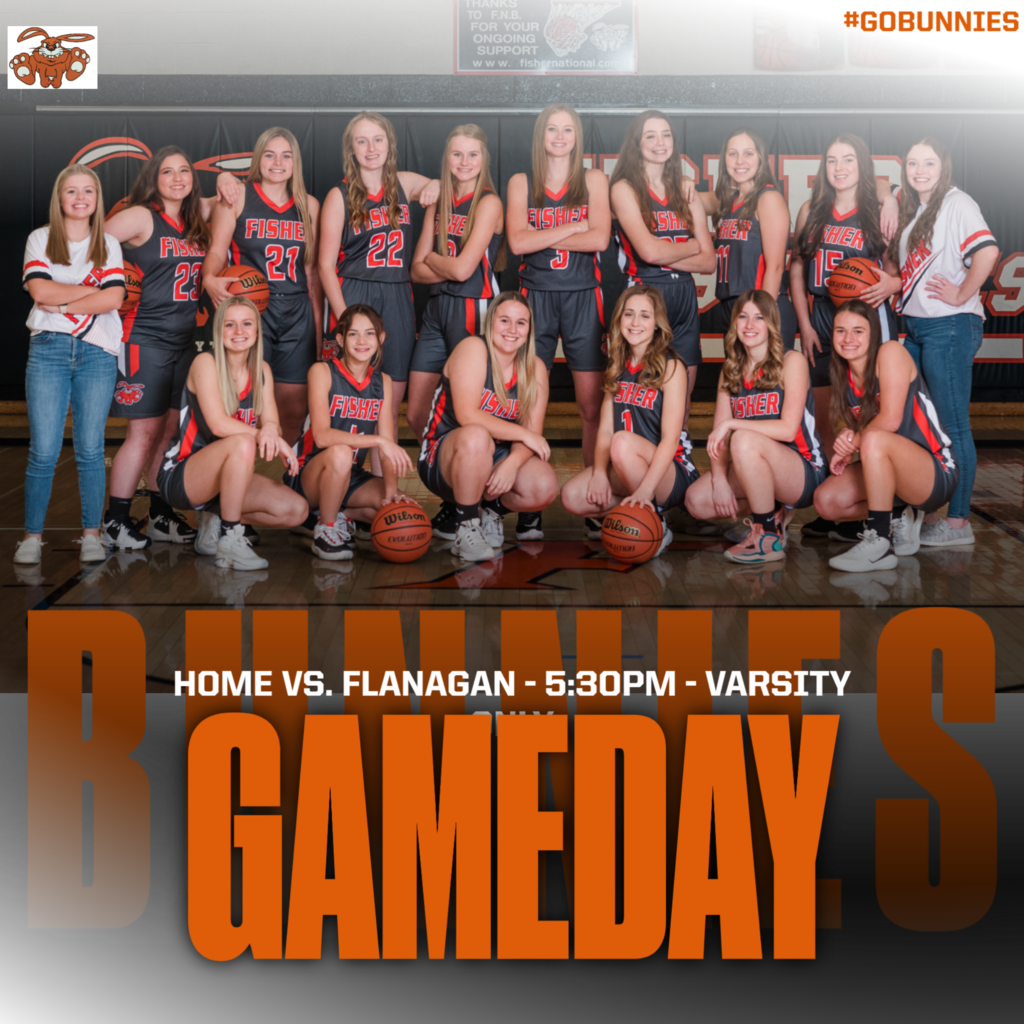 Starting tomorrow, Bunnie's, Bistro, and Brew, will add sweet and unsweet iced tea to our menu! We can't wait to serve you!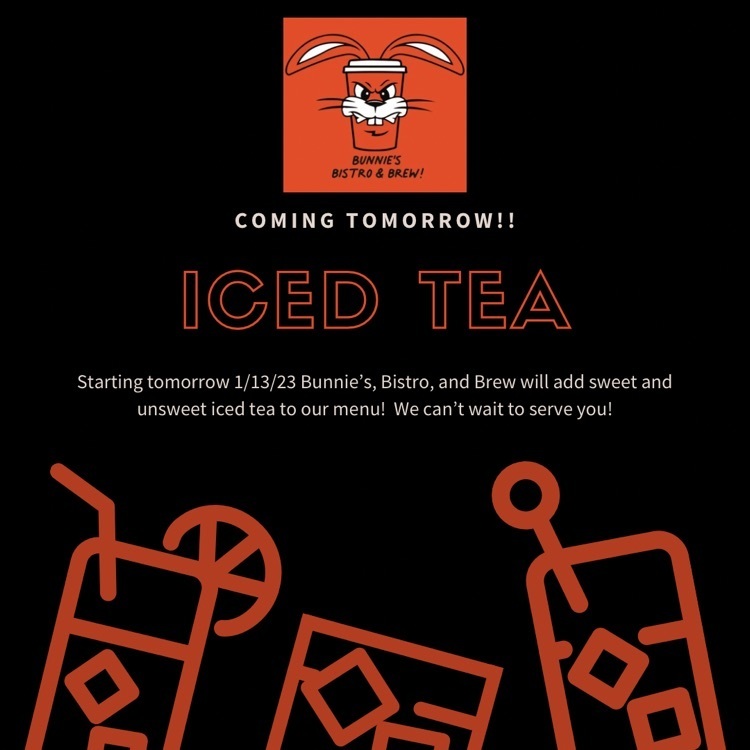 Mark your calendars for Saturday, Feb 4 for the Father-Daughter Sweetheart Dance presented by our Prom Committee! This is available for all FGS students. Entry, photo, snacks & drinks included with admission. Hard copies of flyers will be sent home later this week #FisherFam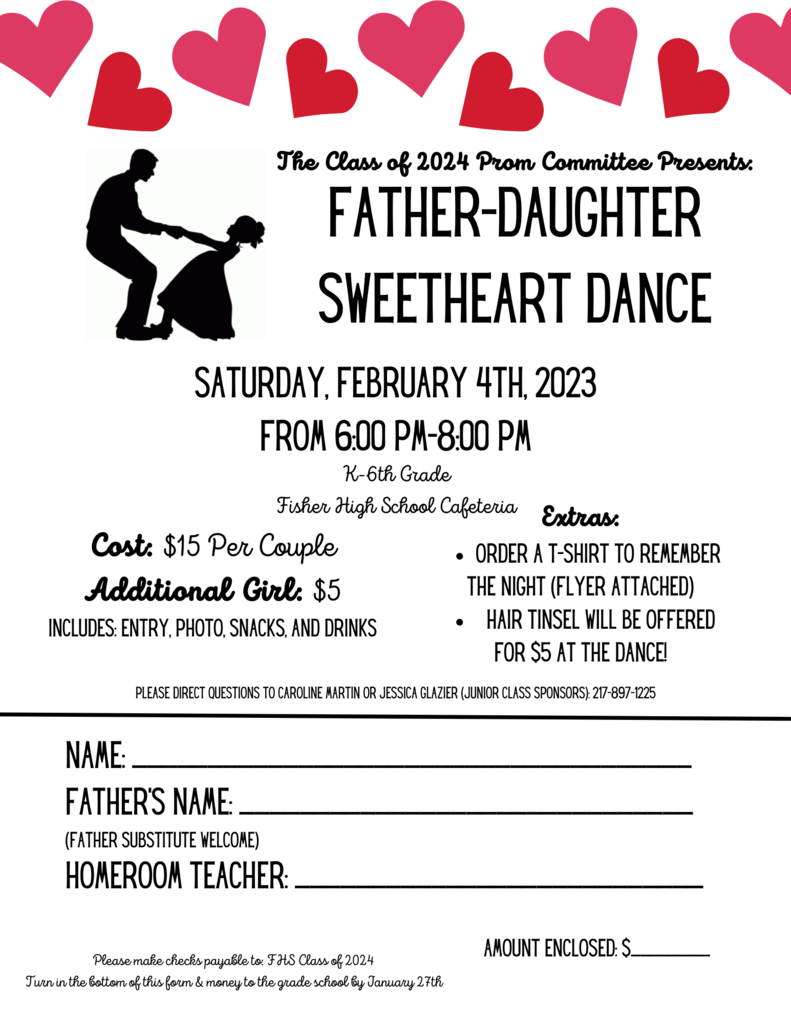 Congratulations to our 2022 Illinois State Scholars: Kylan Arndt, Carter Dickey, Hanna Laible-Seif, Max Bruggman, Jordan Claxton, and Emma McFarling #wearefisher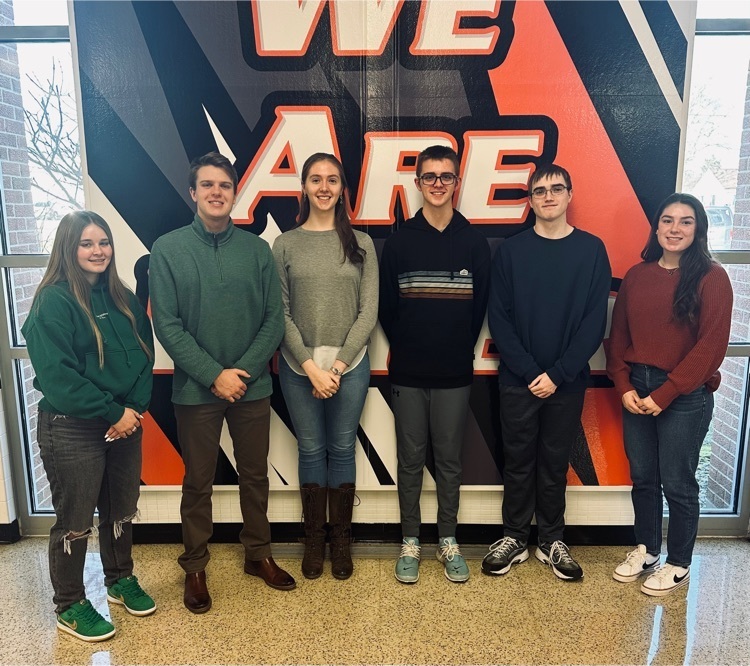 GO BUNNIES!!!

GCMSF Wrestling is on the road at St. Thomas More tonight!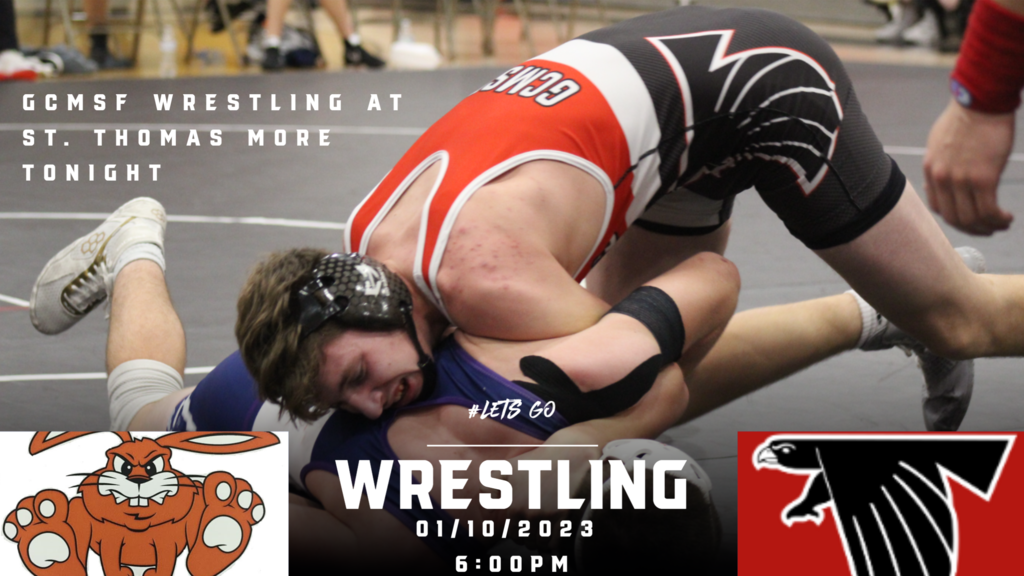 Fisher Athletics 1/9 - 1/14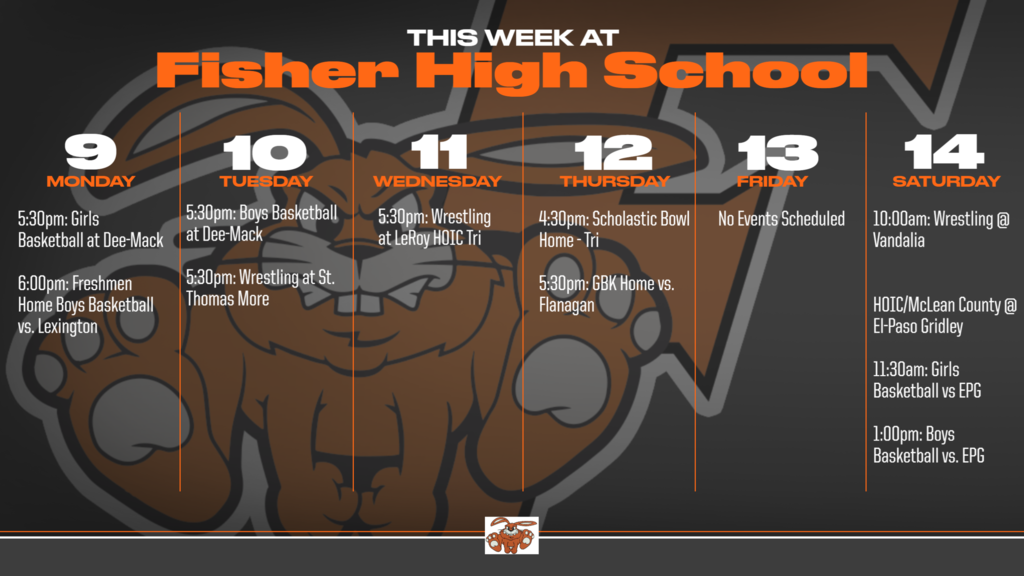 A huge congratulations to our Grit & Gratitude December Students of the Month!! K - Logan 1st - Sofia 2nd - Jak 3rd - Serenity 4th - Ryenn 5th - Olivia 6th - Jayden GRIT - courage and determination even when something is hard GRATITUDE - showing thankfulness for someone who has helped you These students have shown a great deal of GRIT or GRATITUDE. At FGS, we believe these two traits are crucial to success inside and outside of the classroom. Shoutout to these special students for modeling those characteristics this past month! #FisherFam