Bunnies Nation, we have five new members on the FJSHS faculty and staff for the 2020-21 school year and we would like to introduce you to each of them over the coming days! Here is today's spotlight: Caroline Martin - HS Special Education Where did you go to school: Bachelors-Illinois State University Masters (currently)-Eastern Illinois University Favorite things: My family, friends, and our animals Hobbies: cricuting/crafting and redoing antique furniture What do you teach: High School Life Skills Pets/Family: Dog(lab mix)-Murphy, Rabbit-Marvin, and Husband-Michael WELCOME ABOARD MRS. MARTIN!!! #wearefisher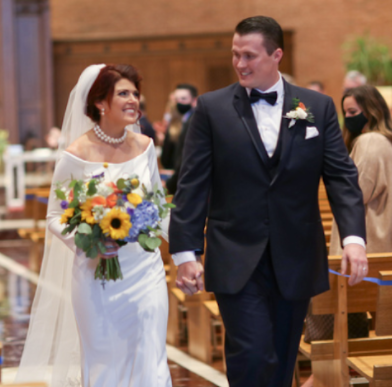 Don't forget to complete the COVID-19 screening for you child/children on TeacherEase before they leave for school this AM! We CANNOT WAIT to see them!!! 🐰🧡🖤

Students, we can't wait to see you walk through these doors tomorrow! It has been a long time coming and we have missed you. Welcome back and go Bunnies!!! #wearefisher #BunnieStrong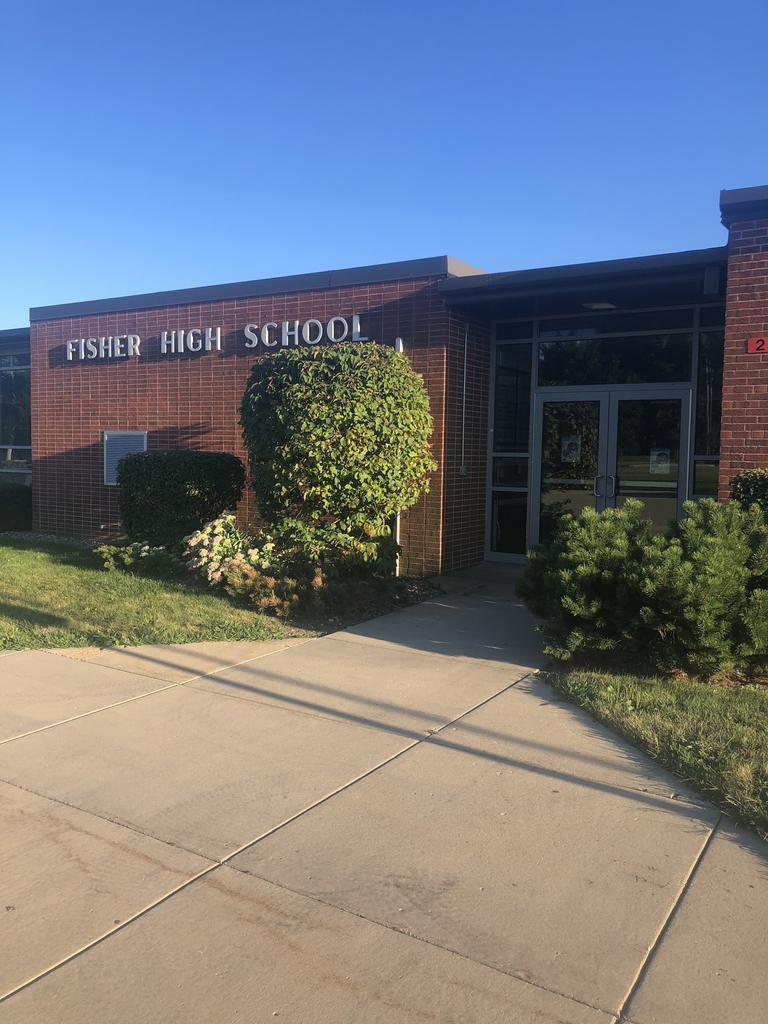 Thank you to all the families that attended Kurbside Kindergarten tonight! In all, we had over forty kindergarteners meet their teacher. We can't wait to welcome your little ones to our FGS family!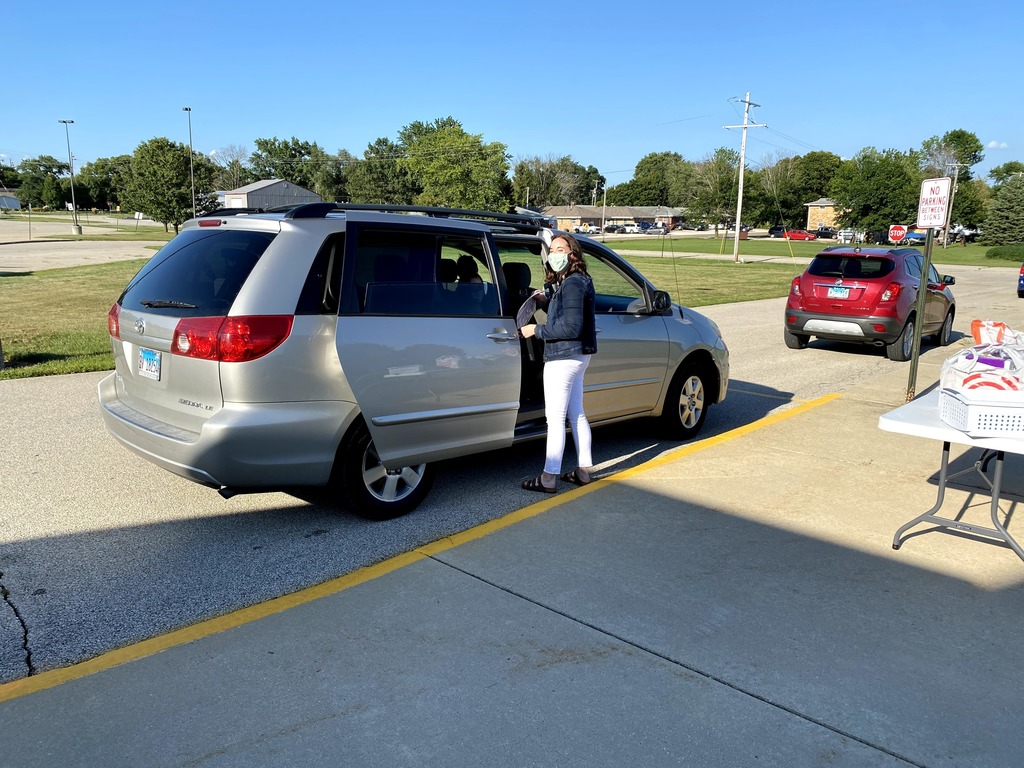 Checkout below for arrival & dismissal times for the Grade School Arrival Times 7:50 AM First In-Town Bus (report to gym) 8:00 AM Doors Unlock 8:05 AM Rural Buses (2) 8:10 AM Rural Buses (2) 8:15 AM Walkers & Bikers 8:20 AM Parent Dropoff 8:30 AM Classes Begin Dismissal Times (times when students depart their classrooms) 1:50 PM Kindergarten 1:55 PM 1st & 4th Grade 2:00 PM 2nd & 6th Grade 2:05 PM 3rd & 5th Grade Buses will depart at approximately 2:10 Later today, Mr. Palmer will be putting a video with arrival procedures, as well as how parents will be able to certify that their child does not have symptoms.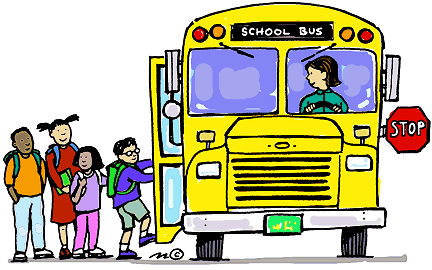 KINDERGARTEN START DATE INFORMATION We are using students' last names to determine which day they start on. First Day of School - A-L Last Name - Thursday, Aug 20 M-Z Last Name - Friday, Aug 21 All Kindergartners attend Monday, Aug 24 - Example - Jon Kelly would attend on THURSDAY, but NOT Friday - Example - Jake Palmer would attend on FRIDAY, but NOT Thursday For both Thursday & Friday, our Kindergarten teachers will meet and assemble their classes outside of the school, just in front of the cafeteria. The map below shows where they will meet.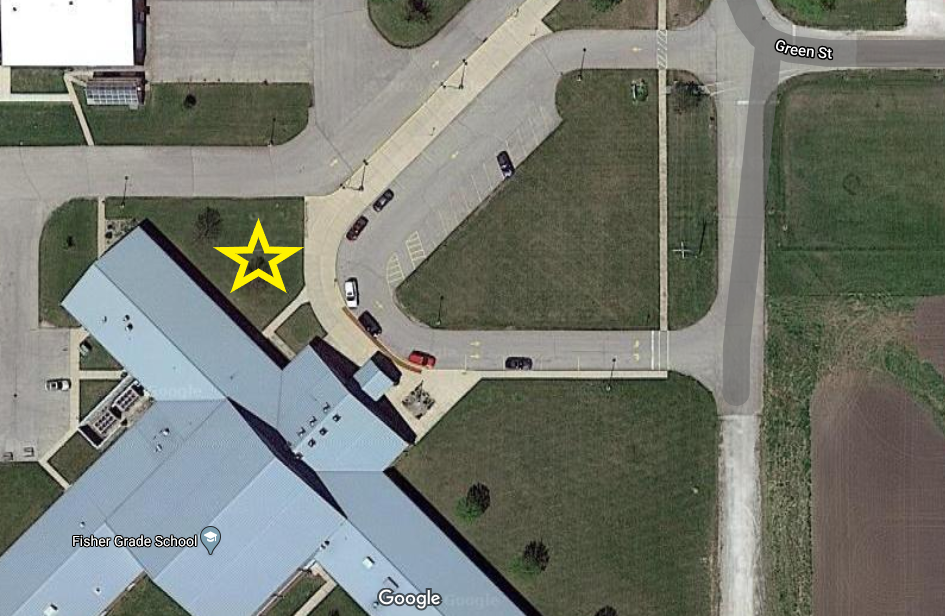 No school breakfast will be served on Thursday and Friday, August 20th and 21st. We will start school breakfast on Monday, August 24th, for any student k-8.

Kindergarten Parents, Because of the circumstances surrounding the pandemic, we are NOT able to do our normal Kindergarten Meet & Greet. However, that isn't going to stop our awesome Kindergarten team from meeting your kiddos before the upcoming school year! We have a plan for our Kurbside Kindergarten here at the FGS on Tuesday, August 18 from 3-6PM. This will be an opportunity to meet your child's teacher, as well as drop off their school supplies. Once your child's teacher has been announced, you will receive an email from them with options for time slots. Follow the link to sign up for your slot. If you are unable to bring your child, see if a family friend, relative, or classmate is available. During your time slot, your family will - - Drive through and locate your teacher (see attachment) - Pull up to their location (wait in line if someone is already there) - Roll down your windows and have your child introduce themselves - Remain in your car with masks on for both your family & our staff's safety - Give your child's school supplies to their teacher so they don't have to bring everything the first day of school If there is inclement weather, our rain date will be Wednesday, August 19 from 3-6PM. One final note is that no parents will be allowed in the building until further notice. Our first day of school, students will be dropped off in the grassy area in front of our district offices, just west in front of the building. More info to come on this later.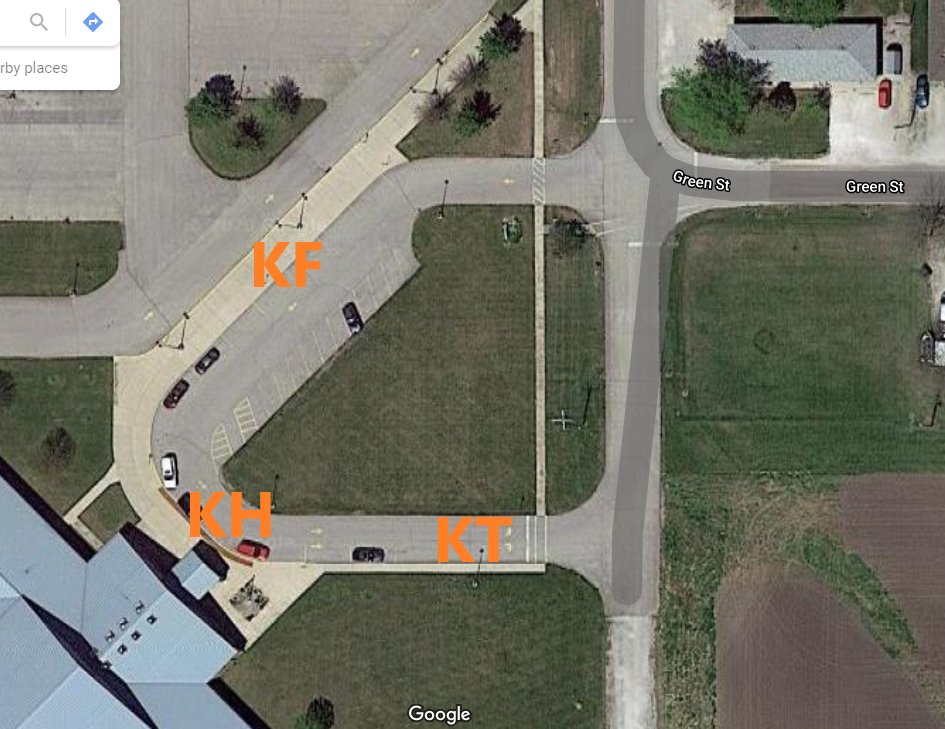 Please see the video below for the details of our reopening plan specifically pertaining to Fisher Jr/Sr High School. Topics discussed include: - Learning format options - Overall daily schedule - Class sizes - Classroom and lunchroom setup - Plans to limit student interaction - Arrival plans - Symptom certification and temperature checks - Masks - Process for someone who comes in "close contact" - Sanitation practices - Transportation - Wednesday's Remote Learning
https://www.loom.com/share/113e6c7883c6461183f7538a65433776
#WEAREFISHER #BunnieStrong

Watch the video below as Mr. Palmer shares an overview of the FGS plan for return to school this fall! 📚✏️✂️ You'll find lots of info here in regards to the following items: - Learning Options - Arrival & Dismissal - Class Size - Transportation - Lunch - Sanitation & Cleaning - Remote Learning On Thursday at 7PM, Mr. Palmer will be holding a Zoom meeting and Facebook Live stream for parents to ask specific questions they may have that were not outlind in the video. It's a great day to be a Bunnie! 🐰🥕
https://www.loom.com/share/4331ee7e8bc94619b8058b99599891c7

4th & 5th Grade parents, please check your emails for information regarding class size for this fall. If you did not receive the information, please email
jake.palmer@fisherk12.org
& he can forward you the update.



FGS would like to thank Mary Kerns for her over 30 YEARS of service to the Fisher School District. Her love for our students and passion for education will be dearly missed! Congratulations on retirement Mrs Kerns and best of luck in the next chapter of your life!

REGISTRATION ALERT! Registration is next week for each building: - Grade School Mon, Aug 3 & Tues, Aug 4 - Jr./Sr. High School Wed, Aug 5 & Thurs, Aug 6 - Registration hours for both building will be from 1:00-4:00 & 5:00-7:30 PM. If you have not registered your returning student(s), please log into Teacherease and register. If you prefer not to pay with a credit card online, you can mail a check. For families considering the entirely Remote Learning option, students should register and a curriculum will be provided to your child(ren). Decisions about whether to enroll in-person or remotely must be made by Aug 7. Parents are encouraged to REGISTER ONLINE to try to limit the amount of traffic in the school. Please understand that in-person registration could require more time due to COVID-19 accommodations. If you have a new student starting at the grade school, please contact Tricia Schwing at
tricia.schwing@fisherk12.org
. New students at the Jr./Sr. high school should contact Shannon Rogers at
shannon.rogers@fisherk12.org
.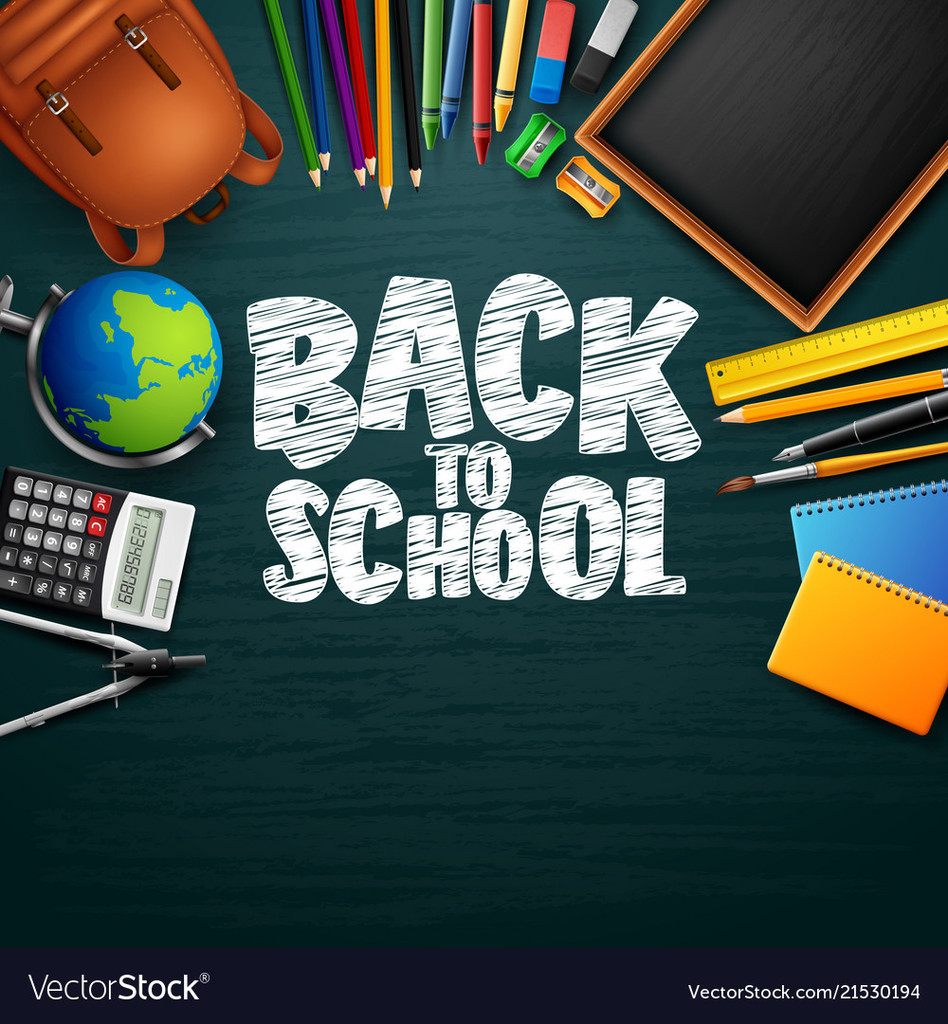 Due to the COVID-19 pandemic and difficulty of securing doctor's visits, for the 2020-2021 school year, Fisher CUSD #1 is changing the compliance requirements date for physicals and immunizations to October 15, 2020. The district does request that these requirements be met as soon as possible. Office staff and the school nurse will keep track of families who are not in compliance by October 15, as is normal procedure.

IESA has just announced that JH fall sports, baseball and softball for Fisher's purposes, have been canceled for the 2020-21 school year. Please visit
http://iesa.org/
for their detailed announcement.

Fisher CUSD #1 is looking for subs in the following positions: teachers, paraprofessionals, cafeteria, and custodian. All positions pay $11.00 per hour. Email Terri Stalter at
terri.stalter@fisherk12.org
if you are interested.


I know we're all trying to wrap our heads around the new school year but that doesn't mean we shouldn't pump up our school spirit! Below you'll find the link for our spirit store. This is not a fundraiser, but just a fun spirit store for my cheer team and I to help pump up our Bunnie Pride! 🐰🥕
https://yipesonline.tuosystems.com/stores/bunniecheer20