Our Fantastic 5th Graders are at it again! 5th grade was telling time by using shadow clocks!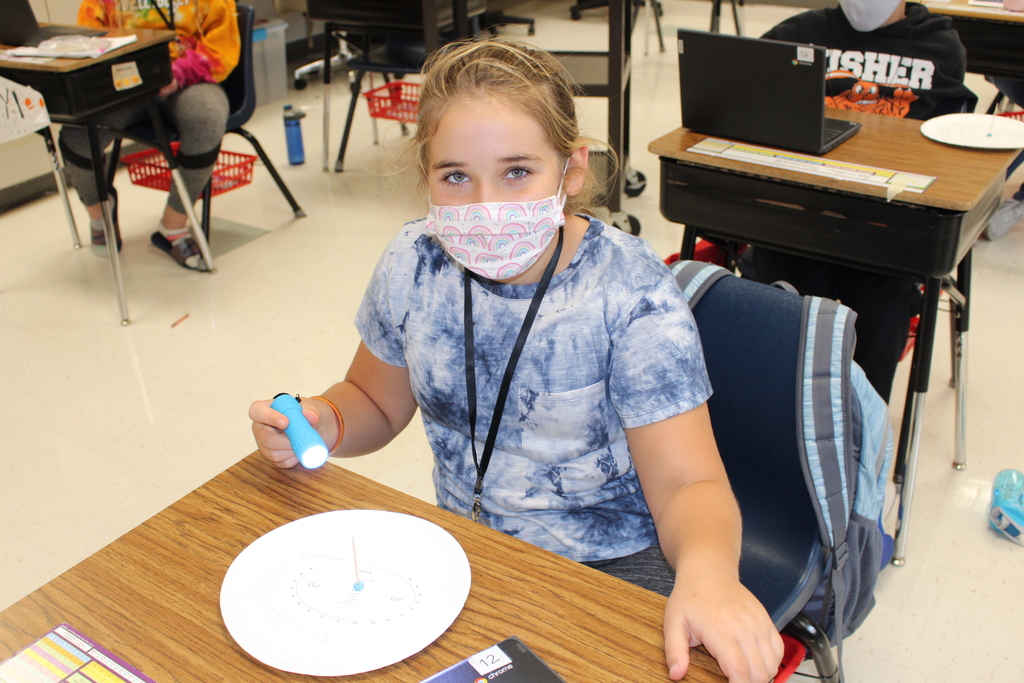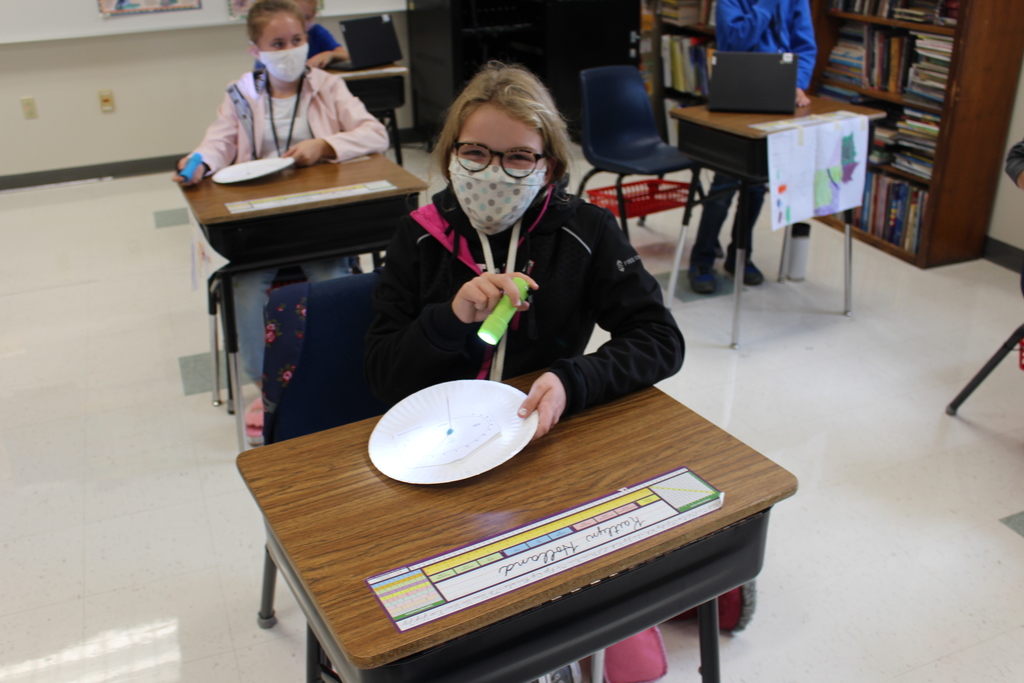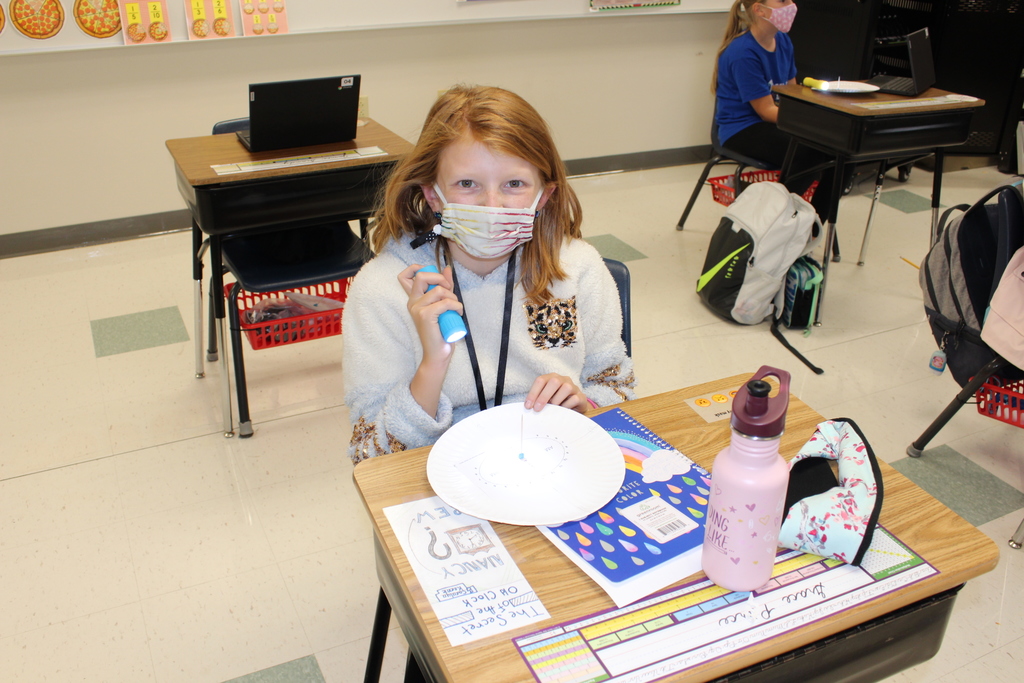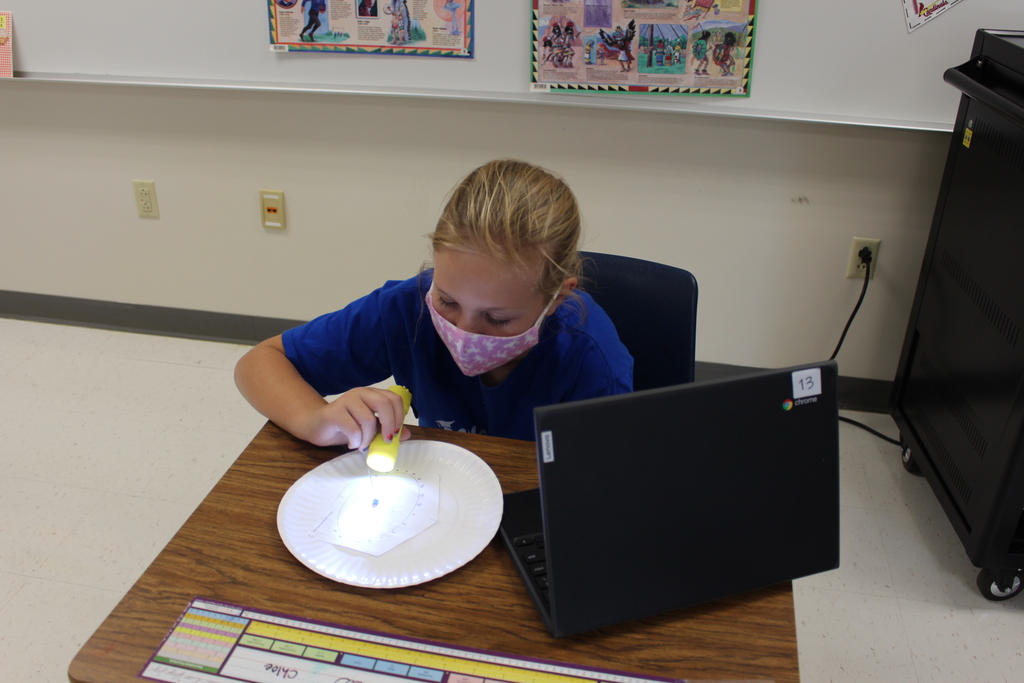 Reminder for FGS parents - The area that is highlighted in yellow on the map is our bus lane. Parents should NOT be dropping off their children for school using the bus lane area. Please utilize the circle drive that is noted in blue.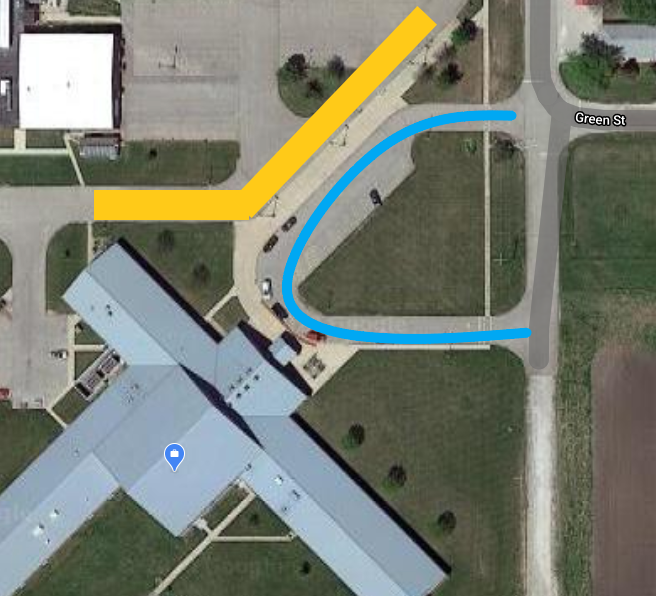 Billy is doing his part to keep everyone safe! Ms. Glazier helped him get his mask on!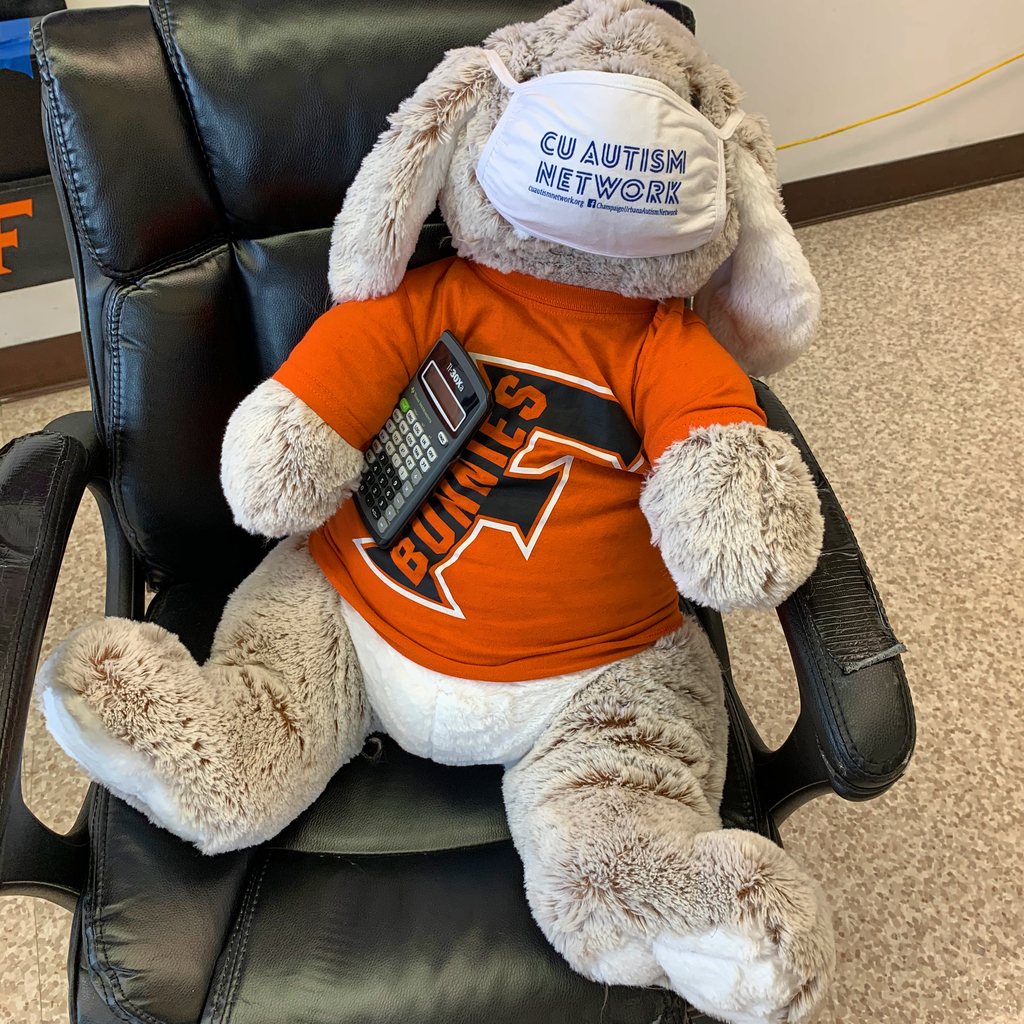 If your child has been enrolled "IN-PERSON" at Fisher CUSD #1, please fill out this survey (one for each child) for feedback on Remote Wednesday Instruction. This survey will be open until 4pm on Wednesday, October 21st. THANK YOU!!!!
https://forms.gle/ZgVvNEEjuNLvtk9c7

Meet Billy Bunnie, the newest member of the Fisher Jr/Sr High School crew! Follow him @billybunniefhs to watch his adventures as he moves around the school!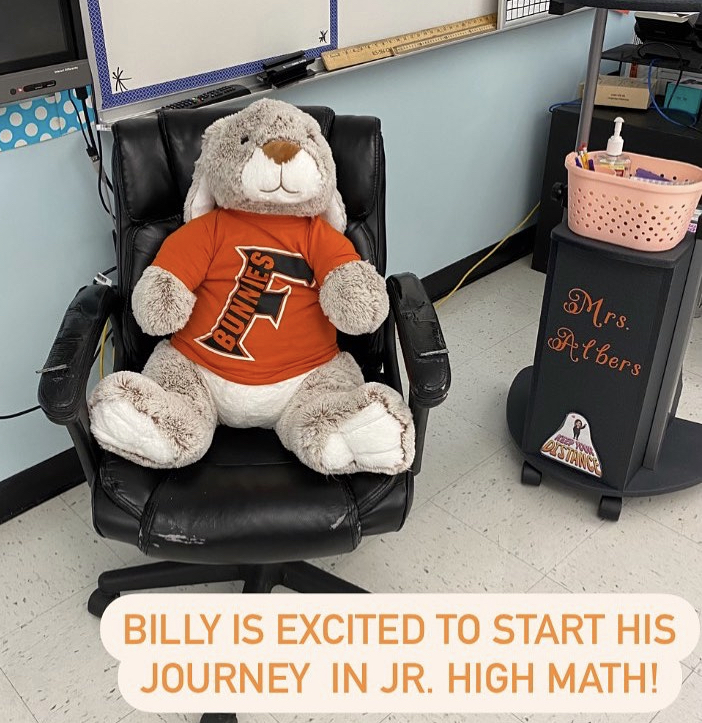 Don't forget to check-in for remote learning on TeacherEase. Happy Wednesday!
Zoom in and see if you can guess!! Our staff members submitted their own art - as a way to encourage our students to send in their own!! Students...don't forget to submit your entry by October 20th! Top 3 win prizes!!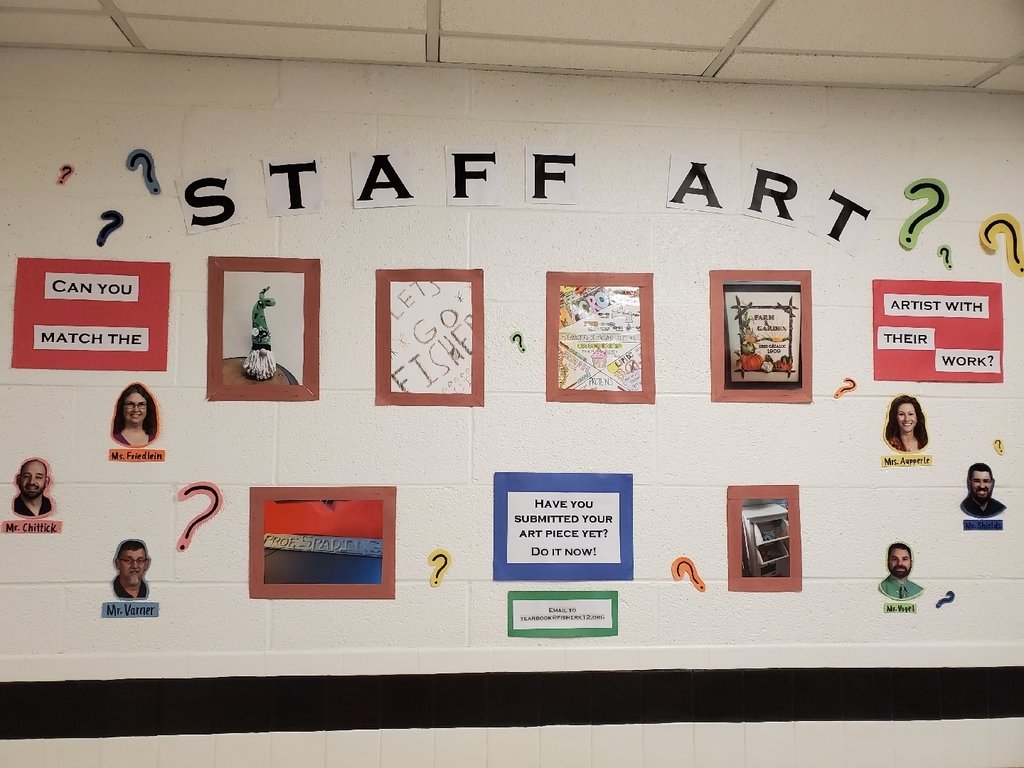 Reminder: Immunization and health forms are due tomorrow! Contact your child's school or email
amy.marx@fisherk12.org
if you have any questions.

As cooler days approach, students will surely be needing their winter coats in order to stay warm. If your child does not have access to a winter coat, please complete the form below. There is information as to where you can pick up free coats or they can be delivered at your request. All the information is included in the form.
https://forms.gle/7G7oMSWTu52FKadKA
A special thank you to Back the Blue of Champaign County for offering this resource to our students. Please feel free to reach out with any questions.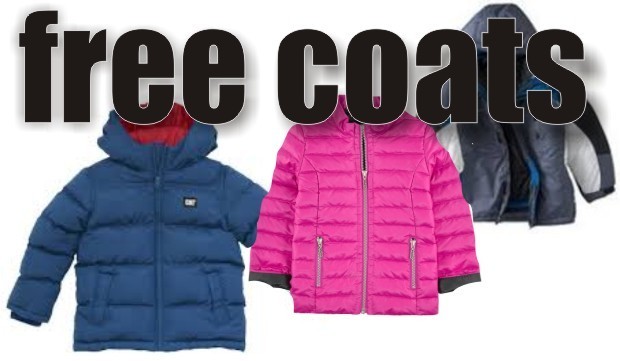 Welcome back! Don't forget those COVID-19 screenings this AM!

One last COVID-19 screening this week! It's at 11:30 dismissal today & no school on Monday! TeacherEase seems to have a glitch this AM. If you can't screen, we will take care of it during check-in.

What a beautiful Fall day for Fisher 4th graders to visit a cemetery and learn some things about local history.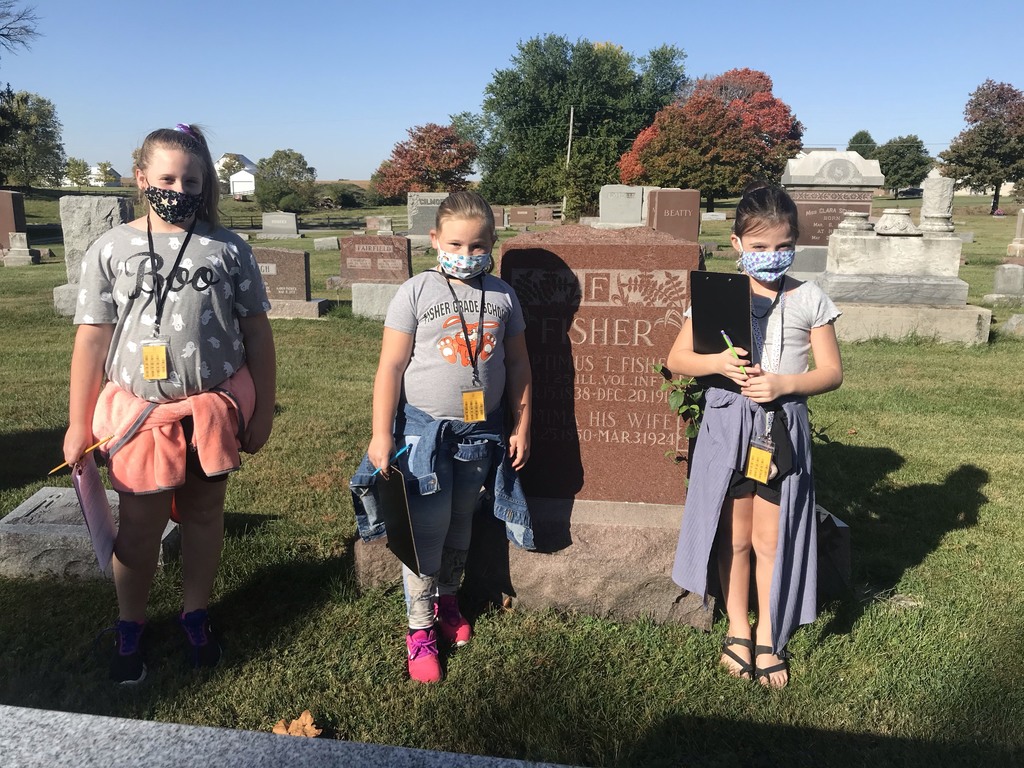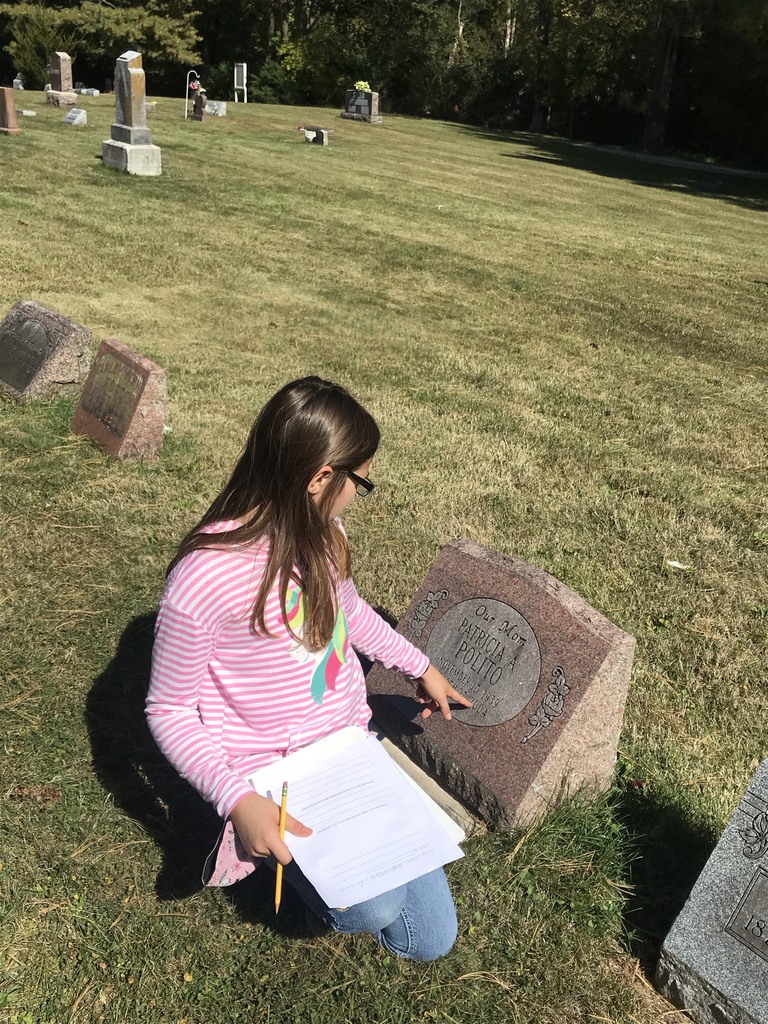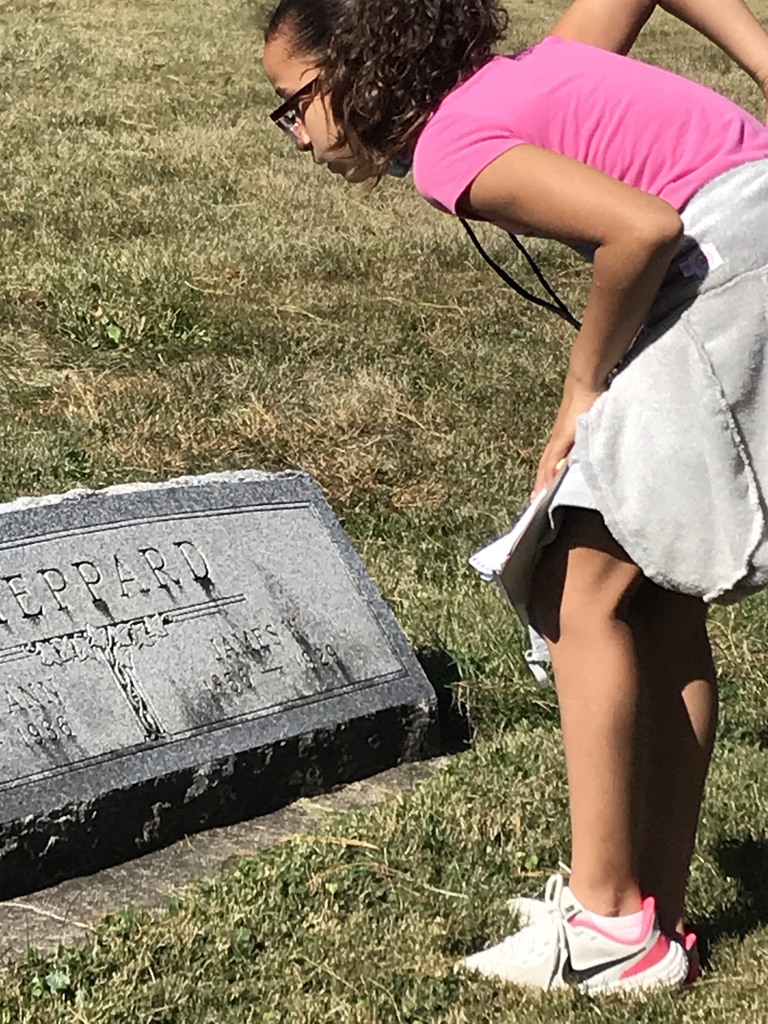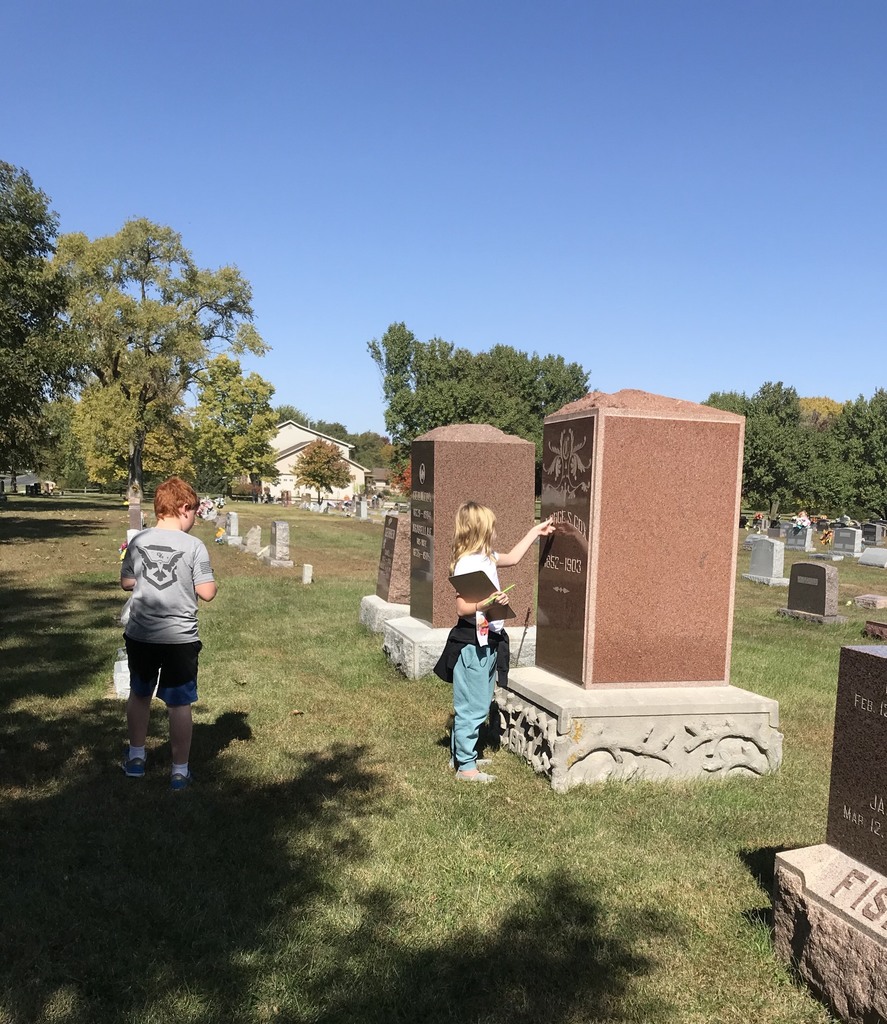 With the early out scheduled for Friday (tomorrow), don't forget to plan accordingly with dismissal times! 11:15 AM Kindergarten 11:20 AM 1st & 4th Grade 11:25 AM 2nd & 6th Grade 11:30 AM 3rd, 5th, Jr/Sr High School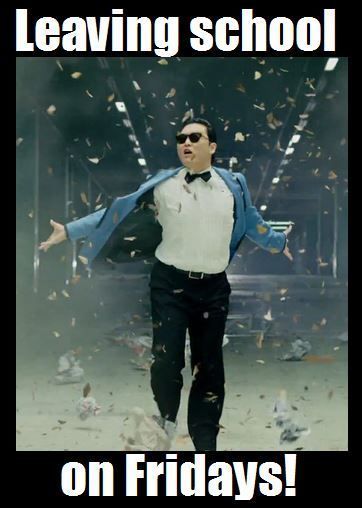 Complete those COVID screenings tomorrow! Also, tomorrow is an 11:30am dismissal!

Wishing you all a productive Remote Wednesday. Don't forget to check in on TeacherEase!

Fisher Grade School has an available Teacher's Aide position. Please contact Jake Palmer (jake.palmer @fisherk12.org) by Tuesday, October 13th if you are interested in applying. Teacher Aides work 174 days (student attendance days) for 8 hours per day for a total of 1392 hours. The rate of pay is $11.00 per hour. You would be eligible for Illinois Municipal Retirement Fund; therefore 4.5% of your pay would be deducted and paid to IMRF. You will be eligible for health insurance. Certification Info can be found here -
https://www.roe9.k12.il.us/paraprofessional-license-information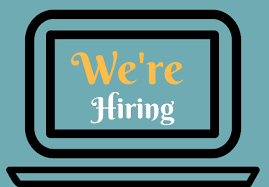 It's a day many of us have been waiting for since March. Orange Chicken Day!!!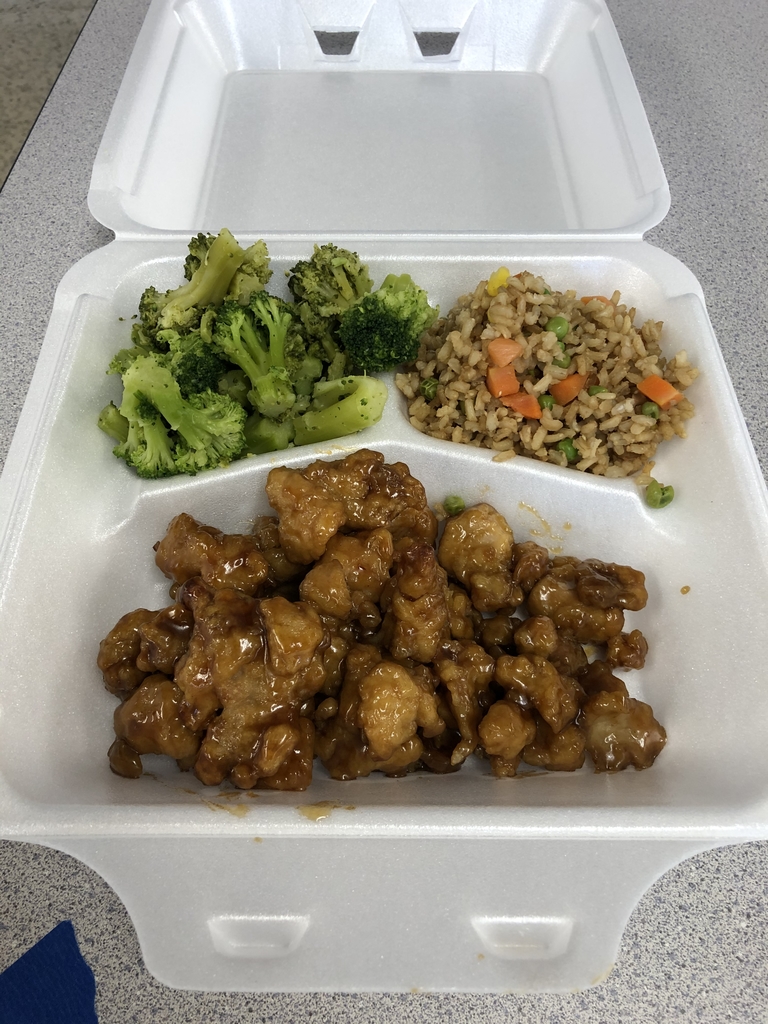 It's time for COVID-19 screenings! Some people are having issues saving their completed screening. We will get your kids screened when they arrive at school!

Grade School Families, the Prodigy Parent webinar that was scheduled for this evening has been postponed. The presenter ended up with a family emergency and was unable to find someone to take his place. We will send out more information when we know when the new webinar will take place. Again, sorry for the late notice!

Happy Monday! Don't forget your COVID-19 screenings!